Exposure, Engagement, and Promotion
When you purchase a day to have your business featured, you'll receive a plethora of custom content that we create for you. This content includes an SEO optimized blog post, a product giveaway, a custom "product-pitching" video, and much more. We use this content to build exposure for your business, to increase your brand awareness, to encourage our users to engage directly with your business, and to send new potential customers your way.
We firmly believe that sales come as a result of unique, fun, & interactive advertising. When someone learns about your products in a creative way that doesn't feel like advertising, they are more inclined to become a customer. We provide the stepping stones to educate people about your business & we allow you to interact with potential customers. With that said, you are paying for content & promotion. We never guarantee sales, but many of our sponsors do receive them.

An interactive 24-hour product giveaway

A "product-pitching" custom-made video

Multiple posts on both Twitter and Facebook

Ability to interact with users leaving comments

Direct traffic to your company's website

More eyeballs on your products or services
COST OF ANYLUCKYDAY vs. OTHER FORMS OF ADVERTISING
see how anyluckyday stacks up against other advertising methods.
View Video
Magazine
$10,000
1 Month
Static Ad
Low Traffic
Google Adwords
$500
1 week
Clickable Ad
Moderate Traffic
$150
FOREVER
INTERACTIVE
DIRECT TRAFFIC
Commercial
$5,000
1 Showing
Dynamic Ad
Low Traffic
Billboard
$5,000+
1 Month
Static Ad
Little or No Traffic

THINKING OF HIRING A PR
AGENCY TO PROMOTE YOU?
Most business owners think that in order to get exposure they need to hire a PR agency. When working with an agency you can expect to shell out at least $1000 just to walk in the door. Keep in mind you won't be their only client. AnyLuckyDay is so affordable because it's a one man operation with low overhead. Try asking any agency to match our $150 price tag; chances are they'll laugh at you and close the door in your face.
Most PR firms will say you need all of the above, that they are the experts and you aren't, and will try to charge you a retainer of at least 5K/month.
-Brant Cooper
Scott Jordan
C.E.O. SCOTTEVEST

Jono Pinsky
V.P. Violight, Inc.
We took a leap of faith and bought a string of days on AnyLuckyDay and it paid off handsomely. Not only did we see an instant lift in site visits and overall Violight buzz on the internet, but more importantly, we watched our daily web sales TRIPLE on the days we were featured, and sales were up for a few days after the promotion as well!
WHO WE'VE WORKED WITH

HERE'S A SNEAK PEAK AT OUR AUDIENCE.
GENDER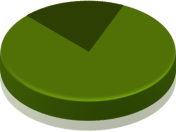 Male
Female
19%
81%
AGE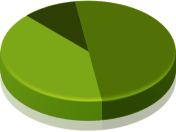 18-30
31-50
51-60
10%
40%
50%
Marital Status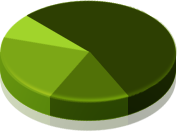 Married
Single
Separated
With Partner
8%
22%
15%
55%
Income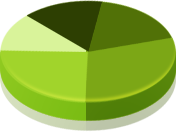 100-150K
70-99k
50-69k
30-49k
Under 29k
12%
15%
18%
30%
25%
80,150
80,000
50,000+
Giveaway Comments
Total Video Views
Likes & Tweets
YOU WILL RANK BETTER IN GOOGLE BECAUSE THESE SITES LINK TO ANYLUCKYDAY